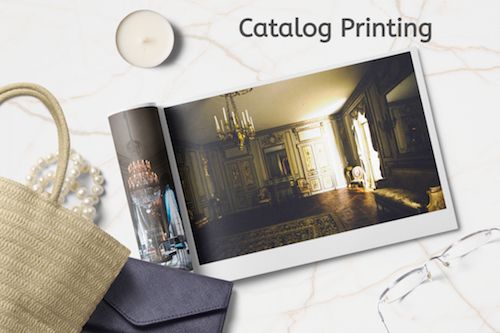 Once there was a time when printed catalogs were considered among the top choices for retailers to showcase their products and services to attract customers. But the emergence of online shopping has completely transformed the way consumers used to purchase things and the tools marketers used to drive customers toward the sales funnel.
By reading till now, if you're thinking that printed catalogs will completely go away, you might be wrong. In fact, a study conducted in 2015 demonstrated that paper advertising activates the part of our brain that assigns desirability and value to featured ads more than digital media. And if you're thinking of the extra money that you'd need to spend on having printed catalogs, have a look at these benefits offered by this essential tool when it comes to sales and marketing.
Tactile experience: The tactile experience offered by printed catalogs is simply unmatched. With the digital versions, you can't even think about having the senses of touch, smell, and sight. And there're lots of consumers who don't want to throw this rich experience away. Additionally, a considerable percentage of the population likes this method as they don't feel rushed. It means, if you showcase your goods/services in the best possible way, you stand to gain a significant chance of improving your sales.
Improved omnichannel experience: Marketers are now using catalogs to create a highly personalized experience with the help of valuable content. According to many retailers, integrating catalogs with both store and e-commerce operations is key to offering the best omnichannel experience to the customers.
A future reference: One of the biggest benefits of using printed catalogs is that a lot of consumers willingly keep them for future reference. And when the need arises in the future, the individual may look through the catalog and order from you. Having your catalog saved for later means it'll get more exposure compared to most of the other versions. Additionally, when you incorporate your entire product lineup in the catalog, your target consumers can open it up in their leisure and see everything that you offer, which also increases your chance of a conversion.
A unique brand identity: A printed catalog can help you rise above the competition by letting you develop a unique brand identity. It also displays your target customers that you're doing things the right way and you won't settle for anything less than the highest quality, even if it needs you to shell out more.
Summing it up
Put simply, nothing can be compared to a beautifully printed catalog when it comes to implying credibility and permanence. More and more, marketers are turning to the solid brand engagement that can only be offered by print by creating printed catalogs that are meant to be enjoyed, perused, and can be displayed even on the coffee table. So, if you're a retailer trying to come up with a well-rounded story of your brand, it's perhaps the best time to explore printed catalogs to take the success of your entrepreneurial endeavor to the next level.
For more information about how we can help you with catalog printing, feel free to contact 4 Color Press through email or phone at 817.336.4300